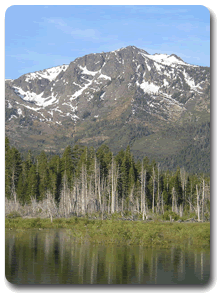 Unbelievable Mountain Views
See What's Inside....OUTSIDE! Enjoy majestic mountain views while exercising outdoors.
"It's really neat being able to diversify your workouts. Also, training with the group is a big, big part of what you're doing. If you didn't have the group, it wouldn't be the same."
--Kelly H.

Show All » Daily Blog » Ocotber 2010 »
October 22, 2010
- October 22, 2010
TRAVELING NUTRITION STRATEGIES
Amber Wilson, MS, RD
When traveling for a race, it's important to pack your go-to foods. Use the guidelines below to make sure you are prepared the next time your race is out of town.

Your Travel Checklist – Don't Travel Without It!
Shaker cup
Myoplex Packets or Similar Supplement
Green Tea Packets
Cliff Bars
Kashi Cereal and/or Granola Bars
Nuts and Seeds (not honey roasted or cocktail)
Peanut Butter
Fruit
Beef Jerky
When choosing food at the airports: Look for a sandwich shop and bring something onto the plane. Keep your snacks and water accessible when you are on the plane.

Breakfast Choices: Eggs, Oatmeal, Whole grain cereal, yogurt, whole wheat toast, peanut butter

Lunch/Dinner Choices:Lean meat, whole grain bread, whole wheat pasta, regular pasta, brown rice, white rice

Snacks:Bars, shakes, sandwich, fruit, nuts, beef jerky
General Travel Tips
Try to drink water at a daily rate of 1oz per pound. Take along purified or spring water.

Eat frequently

Pack up some zip-lock bags of your own snacks. For the upcoming trip pack fruits and vegetables. Combine these with some staples you have for your whole trip, which should include large baggies of Kashi Cereal, Nuts, and Seeds

Packets of Emergen-C (powdered vitamin C with extra B-vitamins and minerals)

Herbal tea bags (green tea for each morning)

Take a multi-vitamin everyday

« Go Back
---